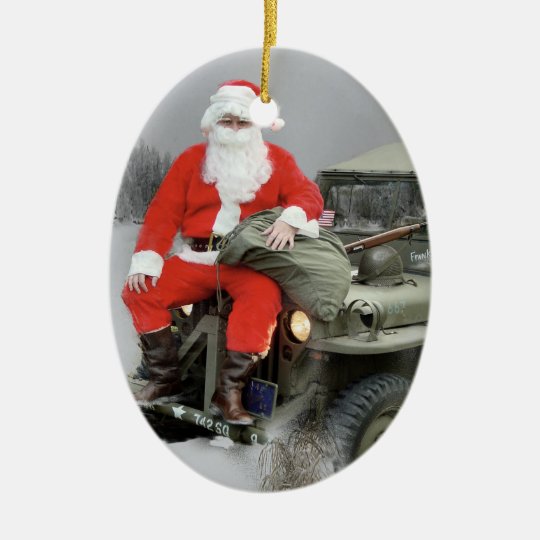 Santa and the WW2 1/4 Ton Truck Ceramic Ornament
Everyone's favorite Yuletide guy with everyone's favorite little 4×4 that started it all.
A strand of gold thread makes it easy to hang this fantastic keepsake.  Click the link for details and to order.
Dimensions: 3.32″l x 2.37″w; Weight: 1.5 oz.
Made of white porcelain
You say you have enough Christmas ornaments?  Then you might be interested in Grandpa's War Pony
or Jeep – Its development and procurement under the Quartermaster Corps, 1940-1942
. Both books are available from Amazon.com.
Other WW2 and WW2 jeep related books can also be found at Amazon.com with titles on troubleshooting WW2 vehicles, winterization of the jeep, the Ford Pygmy and others.  Check them out today and give the gift of knowledge to someone that loves old WW2 jeeps.